Parquet or parquetry flooring is a mosaic or patterning of selected timber pieces arranged in a manner to achieve a decorative effect that gives style and a unique character to any home.
Solid timber Parquet can be produced in many shapes and sizes and combined with other detailed timber features for exquisite flooring masterpieces. The limitless options of patterns, features borders, timber species, colour and finishes available from this centuries-old flooring product enable each uniquely crafted floor to be a true expression of the owner's sense of design and style.
Solid Parquet is available in a large range of timbers, with the range varying in availability depending of timber stocks.
The timber species will play a big role in the finished appearance of a Parquet floor. Some species exhibit only small variations while others vary greatly in colour and features.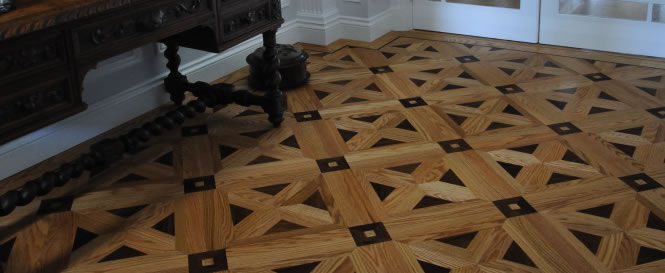 Blackbutt
Blue Gum
Brush Box
Ironbark Red / Grey
New England Blackbutt
NSW Spotted Gum
QLD Spotted Gum
Roasted Peat & Cayenne
Stringybark
Tallowwood
Tasmanian Oak
Turpentine
White Mahogany
and more
Can't see the species you are looking for? At NS Timber Flooring we supply so many species it is hard to list them all, so if there is another species you're after please contact our team and we will advise on it's availability.
NEXT STEPS
Need advice or more information
Submit your plan or request a quote