OUR QUALITY TIMBER SUPPLIERS
Part of the key to the success of a timber floor and to our business on a whole is the strong relationships we hold with our trusted suppliers. Knowing where our timber is coming from, how it is handled and dried, how old it is, and every other in-and-out allows us to provide a product that we firming trust and stand behind.
Strong supplier relationships also provide us the strength to secure exclusive timbers, premium stock and direct from the mill prices.
Thanks to our strong supplier relationships, built on almost 40 years of trusted involvement we are able to secure the finest quality timber at Direct from the Mill prices.
Just need the timber? We can supply timber flooring and decking for your project at prices others can't.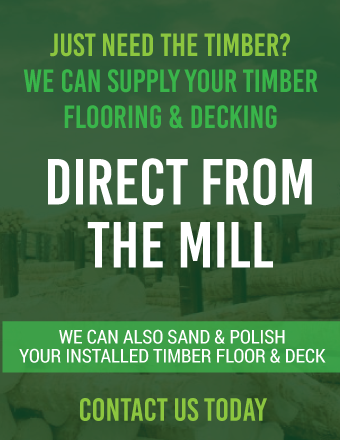 Our timber suppliers are in it for the long haul and invest heavily into sustainable practices and the long-term success of this incredible renewable resource.
Did you know?
"Timber is not only a renewable and recyclable resource, but it is energy efficient to produce. Importantly, timber acts to store carbon, giving it an important role to play in reducing global carbon levels."
NEXT STEPS
Need advice or more information
Submit your plan or request a quote