Solid Overlay Timber Flooring
Solid Overlay Timber Flooring
Solid overlay timber flooring is a product designed for applications where the beauty, style, and warmth of a solid timber floor is important, but there are limitations on the area's sub-floor or the application requires a floor thinner than traditional solid structural timber flooring. The reason solid overlay timber flooring can achieve a thinner board thickness is because it is only designed to be installed directly over a flat, structural and well-supported surface such as existing timber floors, or plywood on concrete.
Thanks to the unique profile, the wear or sanding thickness of an overlay timber floor is not compromised by the thinner board thickness. This specialised design enables solid overlay floorboards to retain the same wear thickness as traditional solid timber floors.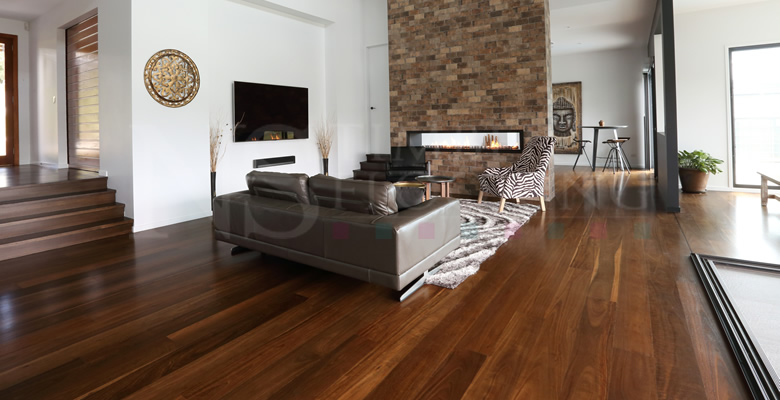 Solid Overlay timber flooring and Wideboard Solid Overlay timber flooring are essentially the same in design, with the difference being the individual 'Wideboard' floorboards are much wider giving a bolder appearance. Some of the key features and benefits of overlay solid hardwood timber floors are:
• Thinner boards (14mm), perfect for renovations or refurbishments where existing floors are in place
• Long lasting, hard wearing and easy to maintain
• Installation over existing timber, sheet floor and concrete*
• Can be re-stained to change the floor colour
• A renewable resource with a low manufacturing environment impact
* Please speak with us on the conditions and availability of this type of fixing method
Board Sizing (mm): 83 x 14, 130 x 14, 180 x 14
Board Length (mm): Various lengths (depending of species & availability)
Durability: Species specific
Surface Durability: Very durable (species specific)
Grades: Select / Premium / Prestige, Standard / Feature, Rustic
Wear layer (mm): 6mm
Able to be Sanded: Yes
Fixing: Secret fixed

Installation Sub-floor: Over Existing Timber, Over Sheet Floors, Over Battens, Over Concrete*
* Please speak with us on the availability of this type of fixing method.
Australian Hardwood Solid Overlay Flooring is available in a large range of Australian hardwood timbers.
Selecting your timber species for your new timber floor comes down mostly to an aesthetic choice.
The timber species will determine the general look, such as colour and grain patterns, however with timber being a natural product even within one species there will be variations. Some species exhibit only small variations while others vary greatly in colour and features.
Blackbutt
Blue Gum
Brush Box
Ironbark Red / Grey
New England Blackbutt
NSW Spotted Gum
QLD Spotted Gum
Roasted Peat & Cayenne
Stringybark
Tallowwood
Tasmanian Oak
Turpentine
White Mahogany
and more
Can't see the species you are looking for? At NS Timber Flooring we supply so many species it is hard to list them all, so if there is another species you're after please contact our team and we will advise on it's availability.
NEXT STEPS
Need advice or more information
Submit your plan or request a quote